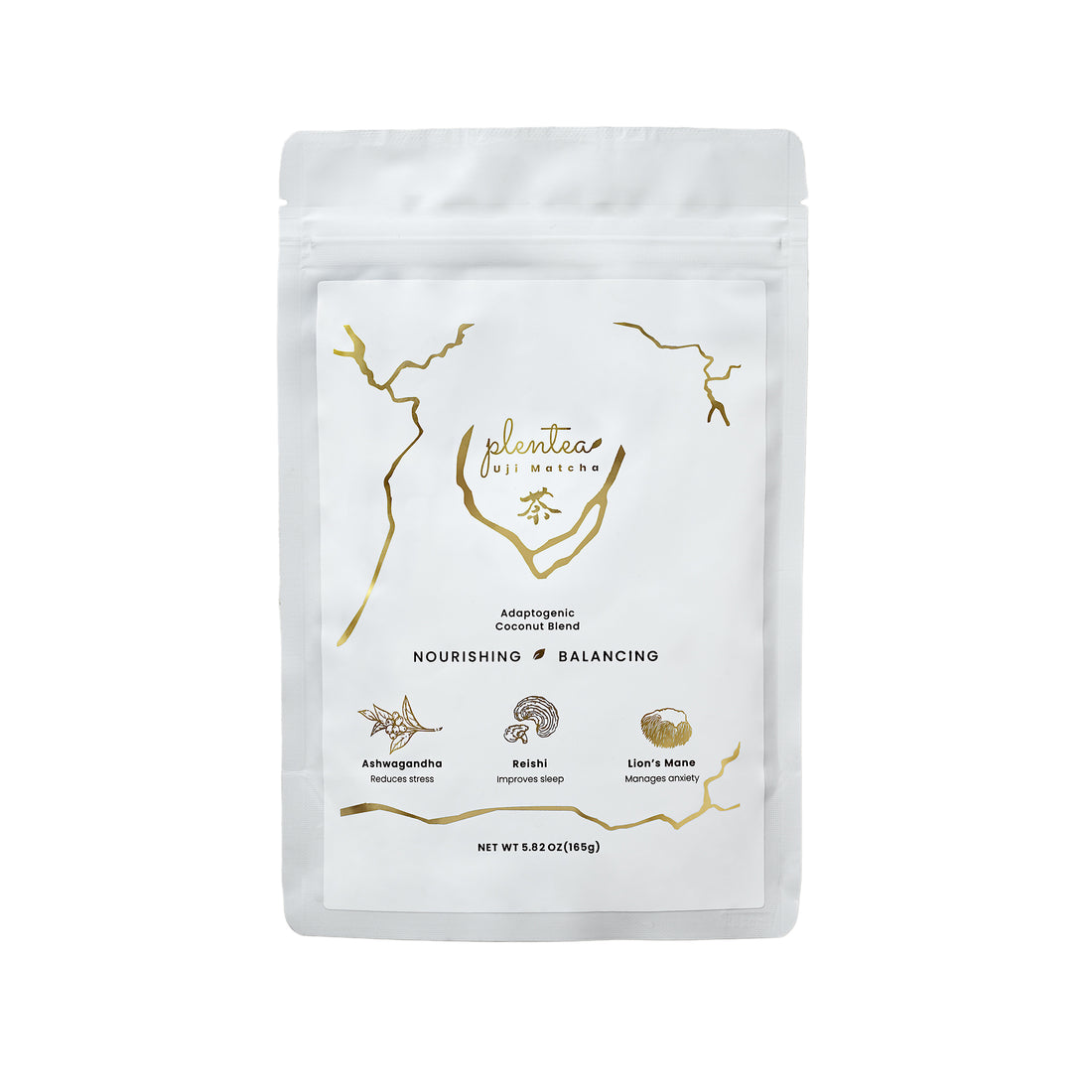 This latte rich in superfoods and umami will give your mind and body a lift with a dose of healthy adaptogens.
When Ashwagandha, Reishi Mushroom, Lions Mane, Monk Fruit, Coconut and our prized Ceremonial Grade Plentea Matcha come together, the result is a luxurious taste slightly sweeter than matcha on it's own!
We've worked with an incredible herbalist to concoct a blend that is not only rich in antioxidants, but tastes wonderful too. She has blended herbs for over 25 years and we promise she won't disappoint.
Prepare your mushroom matcha by blending it into a smoothie, consuming it with milk or give it a try on its own. We recommend sprinkling it onto your favorite food as well for extra adaptogens.
Email us at hellomatcha@plentea.org for a complimentary sieve and chashaku (scooper).
Shipping:
We offer complimentary shipping on all products.
Gifting:
Should you wish to gift this item, send us a note to HelloMatcha@plentea.org